Boulder, Colorado
September 27-28, 2019
Did Jesus practice gender equality? Is Paul the source of our sexual hang-ups? This seminar asks how the historical Jesus handled the issues of gender and sexuality with reference to the social hierarchy of first-century Palestine. It will also discuss how Paul understood social relations, including same-sex relationships. Addressing such issues stemming from Jesus and Paul may change attitudes toward sexuality.
Ally Kateusz is Research Associate at the Wijngaards Institute of Catholic Research in London. Her interdisciplinary doctorate in History and Humanities is from the University of Missouri-Kansas City, and she specializes in the intersection of women and religion in Early Christian art and texts. She has published articles in the Journal of Early Christian Studies, the Journal of Feminist Studies in Religion, and other venues. Her monographs have won the First Prize Elisabeth Schüssler Fiorenza New Scholar Award, a Feminae Article of the Month award, and the First Place Otis Worldwide Outstanding Dissertation Award. She has two books forthcoming in 2019, Mary and Early Christian Women: Hidden Leadership (New York: Palgrave Macmillan) and Rediscovering the Maries: Maria, Mariamne, Miriam, co-edited with Mary Ann Beavis (London: T&T Clark).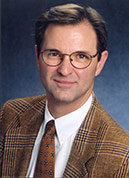 Perry V. Kea is Associate Professor of biblical studies at the University of Indianapolis, Indiana. He has been a Fellow of the Jesus Seminar since 1987, in the course of which he has contributed several papers. He has also written for The Fourth R. In addition to his academic interests and responsibilities, Kea is an active United Methodist layperson and has made numerous presentations about the Bible for clergy and lay groups.
DOWNLOAD AN EVENT FLIER (forthcoming)
A PDF will open in a new window with event details including schedule and contact information.
Program Details
"In Christ..No Longer Male and Female"
How did Paul's powerful formula for those baptized into Christ (Galatians 3:27-28) actually work? What evidence is there in Paul's letters? What became of this theological vision once the early Christian movement evolved from a minority social movement to become socially and politically privileged?
When it comes to gender roles in the early Christian era, does censorship play a role in how we perceive the past? For example, was Mary always remembered as a passive role model for women? Or did some Jesus followers remember her as a role model for women leaders? We will view examples of censorship of manuscripts and art.
Friday evening, 7:30–9 pm
Saturday Morning Session I: Perry Kea
In this session, we will examine the textual evidence in Paul's authentic letters that address gender issues such as women in the church (Romans 16 and 1 Corinthians 11:2-16), marriage (1 Corinthians 7), and same gender behaviors (Romans 1:24-27 and 1 Corinthians 6:9-10).
Saturday, 9:30–10:30 am
Saturday Morning Session II: Perry Kea
Several letters written in Paul's name reflect the views of second and third generation believers. Their views on gender appear to be more socially conservative than Paul's views. We will look at Colossians 3, Ephesians 5, and 1 Timothy 2.
In contrast to these texts, the second century Acts of Paul and Thecla narrates a story where a young woman's embrace of sexual abstinence empowers her evangelical leadership.
Saturday, 11 am – noon
Saturday Afternoon Session I: Ally Kateusz
From first and second century texts, we move to some of the oldest surviving Christian art, dated from the mid-200s to around 550. This session examines the three oldest iconographic artifacts that depict people at the offering table inside a real church. Here we find that the two very oldest depict women and men flanking the table. The oldest with just one sex portrays only women there.
Saturday, 1:30–2:30 pm
Saturday Afternoon Session II: Ally Kateusz
Did Jesus followers accept LGBTQI people? Some Jesus followers called Jesus an "androgyne," or "hermaphrodite," that is, intersex, both male and female. Some of the earliest Christian artists portrayed Jesus with feminine features—long hair, no beard, and even budding breasts.
In another example, wealthy Christian couples celebrated their marriages by commissioning a portrait of the husband and wife carved in the center of their marble sarcophagus. One of the most beautiful, carved with scenes from scripture, features two men in the same traditional pose of husband and wife.
Saturday, 3–4 pm
Fees
All Sessions
Individual Rate $75
Pre-registration Rate (by September 13) $60
Additional Family Members $50
Single Sessions
Friday Evening Lecture $20
Saturday Morning Workshop $30
Saturday Afternoon Workshop $30
Refunds are available until two weeks before the event if requested in writing, minus a $10 administrative fee. No refunds will be given after that date.
A PDF will open in a new window with a printable registration form.